works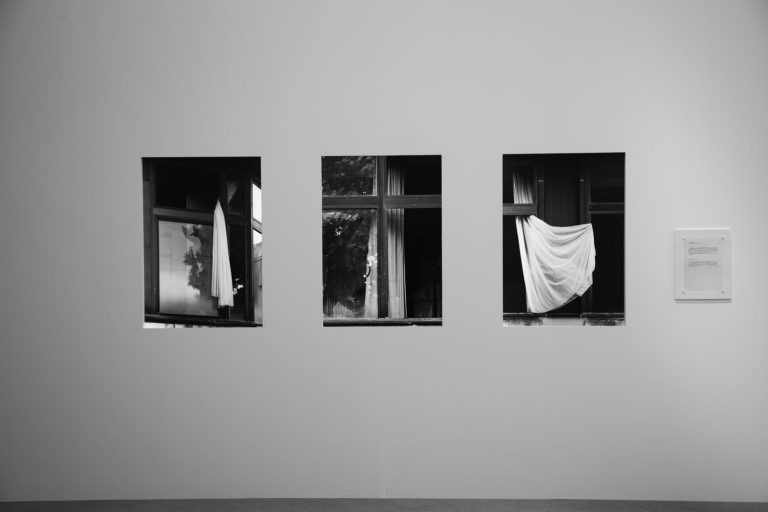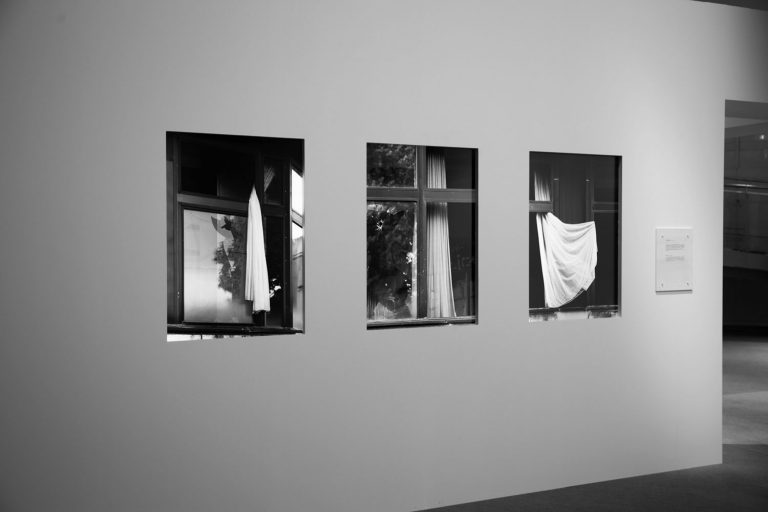 drawings

2016-2018
Photographie and Video
素材:Photo: on Baryt Paper, Video: 5 min loop
サイズ:100 x 70 cm each
The ruins of the East German era stands in Berlin. Only curtains are left behind in the empty building. They are swaying in the wind blown from a broken window, and this architecture is standing as if dead also seems to be slightly breathing. It tells us that time is flowing here as well as going back and forth between inside and outside, tangled and caught, changing its shape on a daily basis. The exhibition work "drawing" is a series of images capturing the form of the time the wind draws, by photography as my dairy drawing since 2016.

ベルリンに残された東独時代の厳しい建物。がらんどうな廃墟には不思議とカーテンだけが残されている。それらは破れた窓から吹き込む風に揺れ、死んだように佇むこの建築も、僅かに呼吸しているかのようである。内外を行き来し、絡まったり引っかかったり、日々そのかたちを変えながら、ここにも時が流れていることを教えてくれる。私のドローイング手法としての撮影術による、風が描く時間のかたちを捉えた像のシリーズである。

Die Vorhänge schwingen in einer Ruine aus der DDR. Sie geben dem Stillleben Zeit. Jedes Mal ändern sie die Form und zeigen mir, dass die Zeit läuft.